Handmade Ceramic and Porcelain Tiles
The best of both worlds
Expertly hand-crafted using natural pigments, cement and marble chip, our cement tiles are designed to retain their charm and natural appeal.
Our unique technique layers marble chips on the surface layer of cement tiles to give a beautiful terrazzo aesthetic while being more resistant to wear and tear than ordinary cement tiles.
These tiles can be re-polished years later, if it has been damaged,  bringing back timeless style and instantly transforming your space.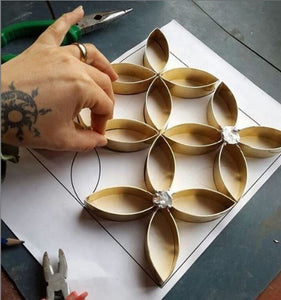 Create Your Tile From Scratch
If you are unable to find your perfect design amongst our extensive range of stock designs, we can help.Bespoke tiles can be the focal point of any interior project, and at Patchwork tiles we understand the need for these to be perfect.
We can either produce a bespoke tile to your specification or work with you to design a product that fits your every need - a tile that is unique to yourself - and then create it to the highest standard at no additional cost. 
About Cement Tiles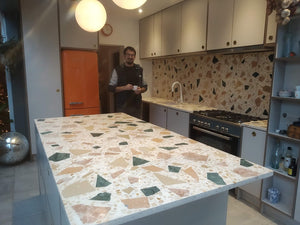 What is Terrazzo?Terrazzo coating is one of the most preferred coating models in home decorations recently. Questions about Terrazzo, which gives a modern look to the area it is used,...
Technical words used on tile cement, porcelain, ceramics, wall ceramics, floor ceramics, brick.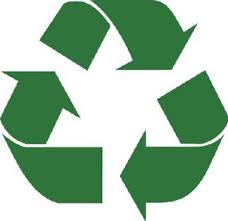 In today's world, being kind to the planet isn't just a fashion statement. Long-lasting, natural materials not only look great, but they send less waste to landfill and stay beautiful...